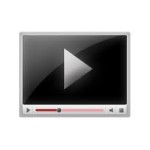 Video Launch Jacking is where you create a video for a product launch and get it ranked right before the product launches. Then you will make sales from the people who are searching for that product on launch day.
The benefits from Launch Jacking is that, if you're positioned well you can get a FLOOD of hungry buyers to your link. But you must be ranked on the 1st page when the product launches.
Usually you can continue to make sales throughout that week when there is still a buzz about that product. The traffic usually slows down after about a week or two after the product launches.
You can find information on upcoming launches on clickbank by searching here: http://www.jvnotifypro.com/ and you can also find upcoming launches on the Warrior Forum here: http://warriorjv.com/
This last December I made my first attempt with video launch jacking (screenshot below).
I had never done video launch jacking before that day, and it never was a source of income, otherwise I would have mentioned it in my course.
I thought it would be a good idea because I was able to test out the product and knew it worked very well and brought in a great deal of value. So I created a demo video and optimized it like I show in Easy Video Payday.
Then I used Bookmarking Demon and immediately sent social bookmarks to this video.
When I woke up the next morning it was ranked #3 and #1 on the first page of Google for the top 2 keyword terms. AND it ranked in less than 12 hours!
As you can see in the screenshot, YouTube had recorded it being only 12 hours old.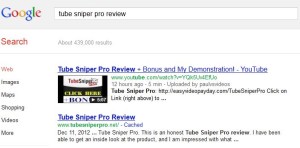 >>Click Here to See the Screenshot<<
Now you don't have to use Bookmarking Demon for this to work for you. But it certainly helps if you are trying to get immediate results for your video.
I've known many people who have done launch jacking and have made thousands of dollars in 1 day. So the difference between ranking on the 1st page and not being can be HUGE for your commissions.
What I did for this particular launch was I sent 500 social bookmark links with Bookmarking Demon which gave the immediate boost.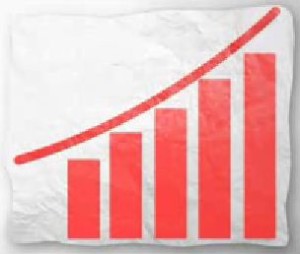 If I wasn't using Bookmarking Demon then I would have to make sure that my video is created and optimized about 5 days in advance and then order some social bookmarks. They can often take around 5 days or so to get the bookmarks completed which is a major reason why I like doing this myself.
The 3 Main Steps for Video Launch Jacking Include:
Find a future product launch
Record a video (best if you do it yourself)
Optimize and then immediately backlink your video
Also it is great if you could offer a bonus as well to get better conversions.
Keywords to target include: "product name", "product name review" and "product name bonus".
I hope this gives you a much better understanding about how you can profit from other peoples launches.
Now it's time to go out there and make some money!
To Your Success,
Paul