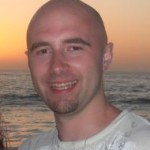 Hello and welcome to Easy Video Payday!
My name is Paul and I'd like to personally thank you for making the investment with Easy Video Payday. I hope you can get as much value out of these methods as I have and are able to take your video marketing business to the next level.
I've included a sign up form below to fill out so that you can be notified of new updates to Easy Video Payday as well as email tips on video marketing.

Please be sure to check your spam-filter and mark my email's as "not spam". Some email clients may not recognize [email protected] and could accidentally filter it.
I hope this course serves you well. Remember to stay focused, take action and results will follow!
To Your Success,
Paul Venables