Case Study Reveals:
"Step-By-Step Training on EXACTLY How I Use Simple Videos To Land HUGE Paydays
Over $5k Made

In 1 Month!"
Very Simple
Works Over and Over Again
No Techie Experience Required
EXTREMELY Profitable
Passive
Sound too good to be true? It's not...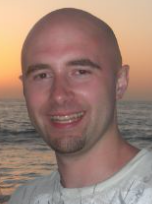 Dear Fellow Internet Marketer,
Do you feel frustrated because you've tried everything and still aren't making $1,000 per month or more online?
Are you constantly thinking of an easy solution that could make you money online and finally give you the passive income dream?
If your answer is a big and resounding "YES", then I have very good news for you. This will be, perhaps, the most important message that you will read today.
No fluff and NO B.S.  Just the raw information and systems you need to start making money online fast.
Take my no BS step-by-step action plan that will teach you how to take videos and make HUGE profits... And trust me... It's never been easier.
When I say step-by-step, I mean it.
It's all laid out in a private membership area where I go through it LIVE, with you, and show you exactly how it works. 
Why?
Because focus is important; and when you cloud up the important stuff with a ton of fluff it makes it that much harder to follow. Plus, I know your time is valuable. I don't want to waste your time with made-up crap that isn't tested or doesn't work.

So How Is The Different Than Other Video Marketing Courses?
Most of the other courses are all just rehashed junk that we've all seen time and time again. You know what I'm talking about right?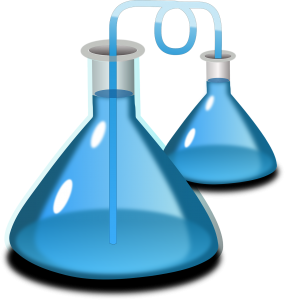 90% of YouTube and Video marketing courses simply take old information and repackage it. On top of that most of the time what they teach JUST DOESN'T WORK.

It's like trying to do a science experiment without the... you know... science.

What I'm saying is, most courses ARE NOT tested.

You're never sure what you're getting, and as of lately it seems like it's becoming harder and harder to know who to trust.
And even worse....
THE OLD WAYS AREN'T WORKING ANYMORE.
YouTube is bringing most videos down left and right. The old ways aren't working. Bad link building can get you penalized and buying views can easily get you banned!

But with this, it's tested.
It's proven. It's long term... and most of all the videos DON'T get shut down!
My videos earn BIG money like you saw above.
And best of all... it's simple and takes almost NO thought to replicate. Can you see the potential here?
Unlike other YouTube courses, you can rest assured that this works. It's stood the test of time and it's one of my main methods of income.
So who is this for?
Everyone.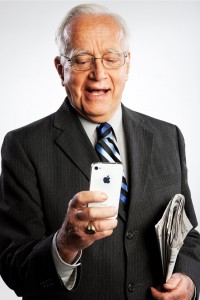 It's for EVERY individual who wants to start earning and making money with a tried, true, and tested method.
Whether you're a hardcore veteran or new, you can take this and start seeing results.
I've set it up so ANYONE (even my Dad -- sorry to pick on you Dad) can follow my simple system and get solid results.

So whether you want to earn your first dollar online or make even more money every month, this is perfect for you.
Now it's your turn to get results...
Introducing:
Easy Video Payday 2.0
Easy Video Payday 2.0 is the definitive answer you've been looking for. This step-by-step over the shoulder training is proven to work.
When you get your hands on this, you'll discover how to create high converting, profit pulling videos that rank well in the search engines and get you results!
I'm going to show you LIVE, how to SIMPLY make huge paydays using my case studies and video training.

I show you the BEST way to do it and give you EVERYTHING you need to succeed. It's even all set up in a private membership area too that only YOU will get access to.
I like to give my customers high quality training and support, so you can rest assured you'll have everything you need to excel.
When I say it's simple... trust me. It's simple.
 I don't know about you, but I've never been a fan of all the technical crap that comes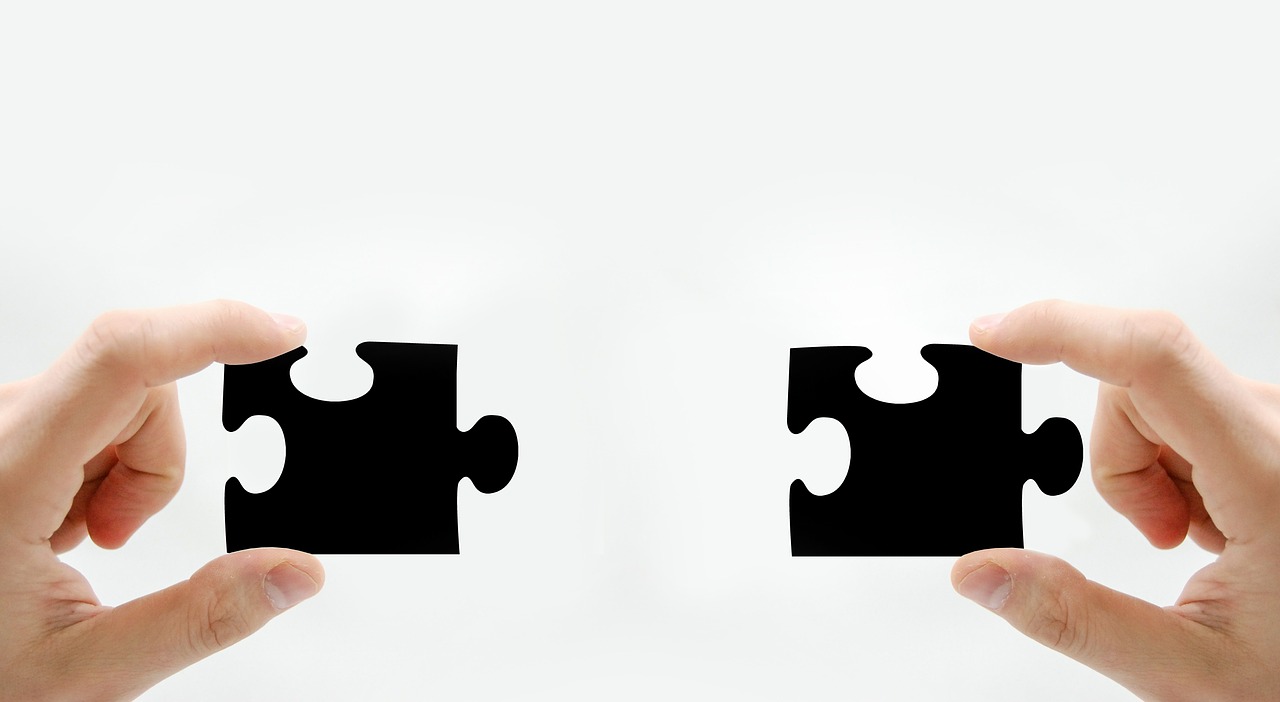 with trying to make and rank a website on Google.
You've got on page SEO, Silo structures, PR, PBN networks, H1 and H2 Tags, and two dozen other fancy words... Forget that, It gives me a migraine.
Websites are just too complicated... and even if you get one up and running you never know if you're going to see results or if Google will take you out... That's why I make full time income online with videos.
They're simple. They're easy. They make MORE money with LESS work.
Give me a few minutes of your time and you'll get results the "headache free" way.

Join me and we'll get you there. Together. That's my goal here. To help you succeed and give you all the support and tools needed to do so.
Go through this training once, think it over, then TAKE ACTION.
Follow my method and once you do you'll laugh at how simple it was. Then rinse, repeat, and scale as necessary.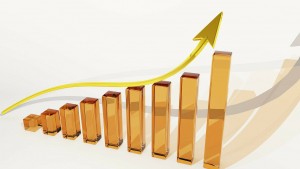 Before you know it you'll have that thing: RESULTS.
I'm giving away a HUGE opportunity here. So take the dive with me.
Ask my current customers how I go above AND beyond for them.
I had one customer say, "I've never seen such great support or training. Thank you for being so awesome while I try to figure this out."
The fact is, I'm just here to help.
You are MY priority here.
I have left absolutely nothing out and I keep it SO simple that anyone can do it.

Student's Success Stories Include:
"Landed me a $

6k+

Commission Check"
Paul,

I just wanted to say thank you so much! Finally I found someone who is the real deal.

Your methods are simple and boy do they work. Traffic to my videos jumped like crazy when I started to use your methods.

I also made my first real money by using your techniques and attracting the right kind of people. I have made several commissions off of the videos I have made using your techniques, one of the videos even landed me a $6K + commission check.

I almost could not believe it myself.

I thought it might have been a fluke, but the traffic just kept streaming in. making me several other commission checks off that one video. Thank you for giving real actionable steps that yield measurable results.

Regards,

Darren Koski
"My First Online Deal... then Second"

Over

$1,000

!
Paul is one of the most enthusiastic, influential and helpful people I know.

When I had finished my contract with the Marine Corps I didn't have a plan on what I wanted to do for a career exactly, so Paul told me to watch his "Easy Video Pay Day" course.

I was hooked after seeing it and having the living proof in front of me and being financially successful working from his beautiful new house.

There was no turning back for me; I knew this is what I wanted to commit myself to.

So 3 weeks after Easy Video Payday and putting it into action. I had my first online deal, and then my second deal [over $1,000!].

All I can say is, if you commit yourself and ACT on it, that is the hardest step that most people can't seem to accomplish.

You're tired? So what, you better make that cup of coffee and finish those projects.

Why? They work, if you research for yourself and follow simple steps just like in any of Paul's helpful guides you will find success.

Thank you Paul, I'm forever grateful for your guidance.

Sincerely,

Brian Ahern
As I began watching and reading EVP, It actually made me really excited and wanted to begin right away. Even for a beginner like me with no experience with internet marketing.

Easy Video Payday helped me understand quickly because it was presented so clearly and was very user friendly, I was able to jump into making commissions right away.

I just want to say Thank you Paul for showing me and my EVP so we can eventually quit our jobs and be able to work from home with my kids' right beside me!

Sincerely,

Jodalyn Ahern
Imagine What It Can Do For YOU!

---
More Testimonials:
Here's Exactly What You'll Discover Inside…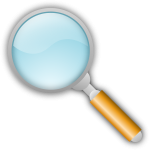 Module 1 - Find A Product
This module consists of 3 parts that include:
Finding Your Product - discover how to find the hottest products to promote right away that have hungry and  "desperate" buyers just waiting to find a solution.

Keyword Research - in this module I discuss how to properly to keyword research for any product your service you promoting. We discuss product name keywords and what keywords to target local businesses.
I also share how you can use special keyword variations that are searched by people with "buyer intent". When you go after one of these keywords you don't have to get many searches to get the sales pouring in.
Over the Shoulder Training - watch me go off script and show you live on screen how I go about doing my keyword research. I break away from the slideshow presentation and show you exactly how I implement these techniques on-screen!
Here you'll discover a VERY SNEAKY way to spy on your competition and see EXACTLY how many searches a video gets per month and PER DAY!
In all the video marketing courses I've bought over the last 5 years I have never seen this taught before.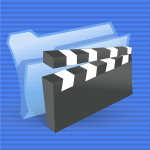 Module 2 – Make Your Video
Discover the secrets to making a simple profit pulling video.
You can do Slideshow with music Slideshow with voice over On camera video Or even a pre-made video I'll then show you what you can to optimize it and get conversations fast, so you can start making money ASAP!
In this module I'll also show you how to easily optimize your video so that it can start ranking well in YouTube and Google.
Watch as I show you a LIVE example of me ranking a video on Page 1 of Google by just doing this step alone!
See exactly what I do to get this video to rank in less than 24 hours and with ZERO backlinks.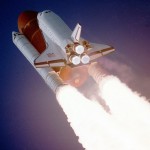 Module 3 - Rank Your Video
Discover the easy ranking secrets to get your video on page 1 of YouTube AND Google in the quickest time possible.
Here we'll discuss social signals, YouTube engagement and backlinks (how to use them, and how not to use them).
Do this wrong and all your past efforts could go out the window, do this right and you'll be making money in no time.
I'll cover exactly how to do this properly so you can rest assured your videos are on their way to making you easy paydays.
I'll also share with you 1 simple technique I did to make a $45 commission in a matter of minutes!
In this module I'll also pull back the curtain to show you my formula for easy rankings no matter how difficult the competition.
And That's Not All, Because…
If You Purchase Easy Video Payday 2.0 TODAY, You Get The Following Bonuses 100% FREE!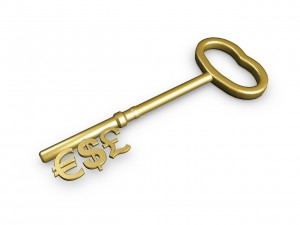 Bonus 1 - Simple 6-Figure Script
This is the exact same script that I follow when I want to create a high converting profit-pulling video.
This script is responsible for making me over 6 figures from videos, and for the first time ever I am going to be releasing it to public. Available for anyone who purchases Easy Video Payday 2.0.
This is the perfect compliment to the training inside.
Use this script to have cash sucking - high converting videos in no time!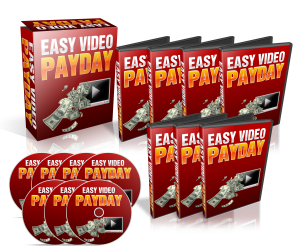 Bonus 2 - Easy Video Payday (Original)
See my original videos
Discover how to make free fast-and-easy videos
See

passive income streams

that are still running today!
I released this product in December 2012. With the exception of a few changes (like the updated Google keyword tool and some backlinking methods) most of these strategies are what I still use in my business today!
Instead of trying to learn all this hard technical junk that has become internet marketing, it's time to win.
It's time to take the SIMPLE road to making profits online.
Even if you've never made a video before, I've got you covered.
You don't even have to make your own videos if you don't want to.
So you have no reason NOT to dive in feet first.

Are you with me?
So How Much You Have To Invest To
Get Easy Video Payday 2.0?
The true value of the complete package you're getting today Easy Video Payday 2.0 + Six Figure Script is worth well over $200-$400 because I already spent so much time and money developing the product.
And let's be honest: at that price this is an absolute steal.
However I am not going to charge you that price.  In fact I am not even going to charge you $100.
You don't have to pay that amount of money to enjoy the endless benefits of Easy Video Payday 2.0. Instead, all you have to pay is $67, $47, $27 $19.97 if you act fast.

Why You Risk Absolutely Nothing
I'm so positive that you'll love Easy Video Payday 2.0 that I've placed a 30 day money-back guarantee with your order.
If you are not 100% happy with your purchase within 30 days just email me with your transaction ID for a Full Refund, no questions asked.
– This is my personal guarantee to you!
Yes Paul, I'd like INSTANT access to Easy Video Payday 2.0!
Step By Step Video Training
Membership Site
No Techie Experience Required
Works Over and Over Again
Newbie Friendly
EXTREMELY Profitable
Passive
I realized that I'm protected by a 100% money-back guarantee if I'm unsatisfied in anyway.
Sign Up Now To Lock In The Lowest Price…
Price WILL Rise In:
WARNING:
Price is rising soon

... Get this dirt cheap while it's still discounted!
To Your Video Marketing Success,
Paul Venables
P.S. – I can only keep this open for a few of you guys. I don't want to give it away to too many people because it's THAT good. The fewer of us that know the more money we make.
So if you act first AND fast, you'll get access to this new method that's been absolutely crushing it for me. My proof above speaks for itself.
P.P.S. – This is not another course based on theory. I make a Full Time Income Online with videos. Get instant access below and be my next success story!
**Launch Week Special** Save 25%
Use Coupon Code: 'EVP25' at Checkout
Get Instant Access Below!
WARNING:
Price is rising soon

... Get this dirt cheap while it's still discounted!
Disclaimer: Success in any endeavor is based on many factors individual to you. We do not know your background, your skills, your experience, or the time you can and will devote to the endeavor. Many factors will be important in determining your actual results and no guarantees are made that you will achieve the results similar to ours or anybody else's.
EasyVideoPayday.com · All Rights Reserved